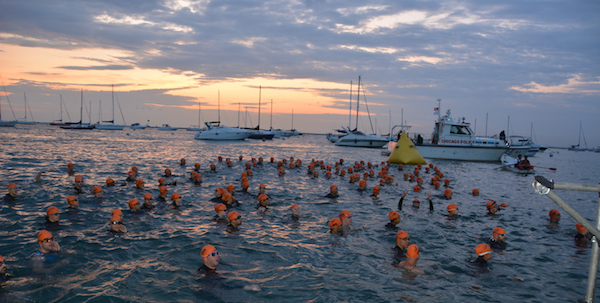 On training for my first triathlon
On a whim, I decided to register for my first triathlon sprint. This is a 1/4 mile swim in the ocean, a 12 mile bike ride, and then a 5k run. I've done many bike rides in excess of 12 miles. I've run many 5k and longer runs. I've never done any kind of distance swimming!
The idea of completing a triathlon has been appealing to me for many years. However, I was never in the fortunate position to be able to do the swim training. Well, this year I realized that I am a member of a gym that has a pool, so I no longer had an excuse!
I saw a post by facebook friend, Jeremiah, that he was completing triathlons and I was inspired to take action! At the time of registering, I had just about 5 weeks to train. I figured this would be enough, since I was in reasonably decent shape already. For the first 3 weeks, I was full of energy and loving the routine! Then, I hit a bit of a slump. During my slump, there was a big hurricane scare as Dorian was sweeping through the Atlantic, devastating the Bahamas.
The triathlon was cancelled, and is supposed to be rescheduled for a later date.
"Bummer!" I thought.
My energy levels have returned for the most part, and I now have some extra time to train. I have noticed a marked improvement in my swimming form and stamina! When I first started to train, I was out of breath after about 20m (one length of the indoor pool.) I was swimming about 400m and stopping to catch my breath every 20.
The last swim training I did was in a longer pool (25m) and I was swimming a full 100m between stops to catch my breath! I'm still a long way off from pacing myself and swimming 400m non-stop. (the equivalent of 1/4 mile I must swim for the event) So, I'm actually quite glad that I have some more time to train before this triathlon!